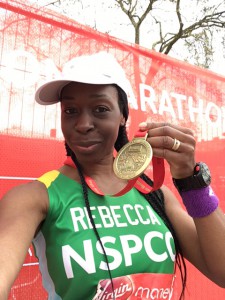 My name is Rebecca Oladele and I am a body transformation coach. I am certified in Personal training, Pre and Post Natal exercise, GP referral, Pilates and Nutrition. My passion is helping women (including professionals, over 50s and busy mums), get fit and healthy inside and out with simple and effective exercises and eating plans.
If you want to regain your confidence, build up your stamina, get strong, fit and healthy without taking up too much time then you need me. I teach you to incorporate  exercise into your busy lifestyle and how to eat in moderation without giving up the things you love.
My simple and effective exercise routines help boost your mood, increase your energy levels and result in fat loss. Your strength, health and confidence will greatly improve and you will have the stamina to be the best version of yourself possible.
My recipes and nutrition plans help teach you to make better food choices that enable a healthier  body inside and out.
Look around my website and take a bold step towards a better you!